Episodes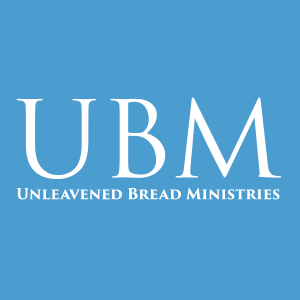 Sunday Jan 29, 2023
Sunday Jan 29, 2023
The Bride's Submission is Beautiful
David Eells - 1/25/23
The Bride's Transformation to Heavenly Submission
Marie Kelton - 4/1/22 (David's notes in red)
(In this dream, Shay represents the Bride of Christ who is submitted to her heavenly Husband through obedience to His Word.)
I dreamed I was in Chicago. 
(Chicago represents Babylon. Jesus said that we are in the world but not of it.)
 I was in the bathroom and I was dying my hair blue with a white cream. 
(Spiritually speaking, the bathroom is where we rid ourselves, through repentance, of spiritual waste. A woman's hair is a sign of submission to her husband. This text also explains the other dreams below that we will share. 
1Co. 11:3-15  But I would have you know, that the head of every man is Christ; and the head of the woman is the man; and the head of Christ is God. 4 Every man praying or prophesying, having his head covered, dishonoreth his head. 5 But every woman praying or prophesying with her head unveiled dishonoreth her head; for it is one and the same thing as if she were shaven. 6 For if a woman is not veiled, let her also be shorn: but if it is a shame to a woman to be shorn or shaven, let her be veiled. 7 For a man indeed ought not to have his head veiled, forasmuch as he is the image and glory of God: but the woman is the glory of the man. 8 For the man is not of the woman; but the woman of the man: 
9 for neither was the man created for the woman; but the woman for the man: 10 for this cause ought the woman to have a sign of authority on her head, because of the angels. 11 Nevertheless, neither is the woman without the man, nor the man without the woman, in the Lord. 12 For as the woman is of the man, so is the man also by the woman; but all things are of God. 13 Judge ye in yourselves: is it seemly that a woman pray unto God unveiled? 14 Doth not even nature itself teach you, that, if a man have long hair, it is a dishonor to him? 15 But if a woman have long hair, it is a glory to her: for her hair is given her for a covering.
Dying the hair blue represents acquiring a heavenly submission to Jesus by being seated with Christ in heavenly places. The white cream represents purity, which we need to be in submission to Jesus and His Word. 
Eph. 2:1-10 And you did he make alive, when ye were dead through your trespasses and sins, 2 wherein ye once walked according to the course of this world, according to the prince of the powers of the air, of the spirit that now worketh in the sons of disobedience; 3 among whom we also all once lived in the lust of our flesh, doing the desires of the flesh and of the mind, and were by nature children of wrath, even as the rest:— 4 but God, being rich in mercy, for his great love wherewith he loved us, 
5 even when we were dead through our trespasses, made us alive together with Christ (by grace have ye been saved), 6 and raised us up with him, and made us to sit with him in the heavenly places , in Christ Jesus: 7 that in the ages to come he might show the exceeding riches of his grace in kindness toward us in Christ Jesus: 8 for by grace have ye been saved through faith; and that not of yourselves, it is the gift of God; 9 not of works, that no man should glory. 10 For we are his workmanship, created in Christ Jesus for good works, which God afore prepared that we should walk in them.) 
The color only took to the back of my hair which was a bright blue, but it didn't take to the rest of my hair. I knew, in the dream, that I was going to dye it again to get the rest of my hair that bright blue color. 
(Salvation in our spirit is instant when we first come to the Lord in repentance. This is represented by the blue coloring only taking to the back of the hair which represents all our past sins up to the point of our salvation. But the salvation of our souls is a progressive process as long as we are alive on this earth. This is represented by the recoloring of the front part (or forward looking) part of the hair representing working out the rest of our salvation in the future with fear and trembling.)
My adoptive mom and adoptive grandmother didn't like me dying my hair that color. (They represent the Mother of Harlots and her daughters.) They were really mad at me for it. 
(The Babylonish apostates hate the true disciples of Jesus. Throughout the history of the Bible it was those recognized as God's people who persecuted the righteous. John 15:18-21 If the world hateth you, ye know that it hath hated me before it hated you. 19 If ye were of the world, the world would love its own: but because ye are not of the world, but I chose you out of the world, therefore the world hateth you. 20 Remember the word that I said unto you, A servant is not greater than his lord. If they persecuted me, they will also persecute you; if they kept my word, they will keep yours also. 21 But all these things will they do unto you for my name's sake, because they know not him that sent me.)
The Submitted Bride is Exceedingly Beautiful
Claire Pianaar - 11/23/22 (David's notes in red)
…I dreamed I saw two pregnant women at a hairdresser. I recognized the slightly younger one was my friend Glenda (Glenda means holy and good). Both women were gorgeous and had gorgeous, long, blonde hair, and both were very pregnant. They were fit and had running clothes on. They had just come back from a run. …(These women represent the members of the corporate Bride body. They are fit from exercising their faith and overcoming trials [in running their race]. They are completely submissive to the sun/Son, as indicated by the blonde hair. Riaan: And about to give birth to the Man-child reformers.) 
A well-dressed, male, hair stylist came and spoke to them. He loved their long hair and beauty. He told them to wait. (This male hair stylist represents the Holy Spirit who gives those who are in submission to the King of kings everything they will need to be pleasing to Jesus as Hegai did in the book of Esther 2:8-9 So it came to pass, when the king's commandment and his decree was heard, and when many maidens were gathered together unto Shushan the palace, to the custody of Hegai, that Esther was taken into the king's house, to the custody of Hegai, keeper of the women. 9 And the maiden pleased him (The Holy Spirit), and she obtained kindness of him; and he speedily gave her her things for purification, with her portions, and the seven maidens who were meet to be given her out of the king's house: and he removed her and her maidens to the best place of the house of the women. Notice that The Holy Spirit can do a quick work if we please Him.)
Merlene Laughlin - 1/21/23




In a dream I saw a very large white wall. (Representing the white wall of purity and sanctification.) On the wall was the largest, circular clock I have ever seen. It had a narrow black rim all the way around it. 

As I looked up at the 12 o'clock area of the clock, … the number 12 started slowly running down the face of the clock like wet ink. (The number 12 represents the number of the elect.) The numbers 11 and 1 then started to run down like the 12 had done. (111 is the gematria for the birth of the Man-child.) Then I woke up with the realization that time was running out for Christians [for Christians to be a part of the Man-child and Bride bodies. Obey the voice of the Spirit and cast down distractions to be ready.]
(Back to Claires dream.)  
Then, my perspective in the dream changed, and I was in another portion of the salon where I saw the main, male stylist, trying to "make do" with his clients. (This main stylist represents Jesus, the King of kings just like Ahasuerus in the book of Esther.) They were all very overweight, with scraggly black hair, and none of them were pretty. (They are not pleasing to the Lord.) (In the spiritual, these black-haired women represent the corporate body of the apostate Church who are full of flesh and submitted to darkness.)  
The male stylist (the Holy Spirit) who had seen the blonde, pregnant women called the main stylist (Jesus) on a red telephone, from a distance and said, "You have to see these two. They are beautiful. They are exactly what you're looking for! I'm calling you so the others don't hear me. They might be jealous or offended". (The red telephone likely represents a "state of emergency" [in the Church today]).  
The main stylist (Jesus) excused himself from the [less than desirable] clients he had in front of him and came out to look at these blonde, pregnant women. He was thrilled to see them! He touched their hair, looked at their strong, lean, tanned legs and he was smiling from ear to ear. (Their strong, lean, tanned legs represent a walk of strength while being exposed to the sun/Son and have overcome many trials. Exposed to the sun is like the Shulamite bride in Song of Solomon 1 who was scorched by the sun.) He did not want to cut their hair, as it was so healthy and thick and lovely. He just wanted to photograph them and be with them. (Jesus admires the beauty and submission of the Bride.)
These women then morphed into one, (Because they represent a corporate body called the Bride of Christ.) and this "super woman" was all smiles and gentle and unassuming; not prideful or boastful about her appearance or physical abilities at all. I so badly wanted to be like that! I wanted to be perfect and pregnant like they were. (Riaan: 1Co. 12:20 But now they are many members, but one body) 
Then I woke up. I received Isa. 44:28 by faith at random for this dream, with my finger on "She shall be built" in verse 28 That saith of Cyrus, He is my shepherd, and shall perform all my pleasure, even saying of Jerusalem (John in Revelation was told that Jerusalem is the Bride), She shall be built; and of the temple, Thy foundation shall be laid.
A Warning to Contenders for the Bride Body 
Claire Pienaar - 12/8/22 (David's notes in red)
...We ...found ourselves in the foyer of a large, modern church. (This modern Church represents the modern apostate Church system.) … We did not want to be there in this church. There was a slightly older lady there with short, blonde hair, and she was very welcoming. (As we will see, this woman represents the deceptive and rebellious Jezebel spirit that rules the apostate Church.) 
It was a lovely looking church with modern posters of families in the sun etc. (2Ti. 3:2-6  For men shall be lovers of self, lovers of money, boastful, haughty, railers, disobedient to parents, unthankful, unholy, 3 without natural affection, implacable, slanderers, without self-control, fierce, no lovers of good, 4 traitors, headstrong, puffed up, lovers of pleasure rather than lovers of God; 5 holding a form of godliness, but having denied the power therefore. From these also turn away. 6 For of these are they that creep into houses, and take captive silly women laden with sins, led away by divers lusts, 7 ever learning, and never able to come to the knowledge of the truth.)
The lady was keeping us busy chatting. While we were distracted in conversation, she led us to a row of seats right in front of the stage. The lights dimmed and my stomach wretched. I looked at Riaan and I could not believe what was happening: We were sitting in an apostate church service. (Riaan: Beware of the deception of those who appear to be of the light on the outside, represented by the blonde hair, but are, in reality, rebellious, represented by the short hair.) 
The older, blonde woman was telling us that her and her husband would only speak again in October of the next year as they have so many pastors and they all take turns preaching. (The whole month of October, according to John Ramirez, is a month of witchcraft and preparation of the satanists for their celebration of Halloween and the day of the dead.) (Riaan: James 3:1 Be not many of you teachers, my brethren, knowing that we shall receive heavier judgment.) 
I was now sweating. Riaan stood up and led us out of the church, in the opposite direction to the throng of people streaming in. It was embarrassing, but we could not stay; we had to leave. But, our children had gotten so comfortable in the short time that we were there, that they ran away from us to play on the playgrounds. (The apostates try to entertain the spiritually immature. Spiritual grown-ups can lose their fruit being carnally entertained in this way.)
My son, who is older, was only a toddler in the dream, and he was wandering around, crying and whining. (Because of him being in an apostate church he lost maturity.) It was so hard to watch Riaan, too, as he had lost his authority over our children. (Riaan: 1Ti. 3:2 The bishop therefore must be without reproach… 4 one that ruleth well his own house, having his children in subjection with all gravity) (If we don't do this we are losing our submission to the Lord and causing our children to do the same as we can see in the next scene.)
I then stood in front of a mirror, and took some scissors and cut my hair way shorter than what is generally comfortable or acceptable for me. Riaan came in and helped me cut it off. (The influence of apostasy causes us to lose submission to the Lord symbolized here by cutting off hair which is a sign of submission.) It was horrible as I blinked back tears.
When we finally rallied our kids, we walked out of the front of the church. (Riaan: There's grace when we fail but, we must keep overcoming in our trials). As we were leaving, we walked past many camper vans and trailers with people watching their own TV shows and drinking beers and wine and cooking on their BBQ grills. We were shocked. I said to Riaan, "Why…?" And he replied, "The church has given them permission to be here just as they are…".  
…I woke up and a feeling of remorse and sorrow and warning washed over me. "I cut my hair" was all I could think about. I was  remorseful, because I know long, straight hair represents submission to our Lord.  
I received by faith at random Jer 31:23, (in context 18-25) 18 I have surely heard Ephraim bemoaning himself thus, Thou hast chastised me, and I was chastised, as a calf unaccustomed to the yoke: turn thou me, and I shall be turned; for thou art Jehovah my God. 19 Surely after that I was turned, I repented; and after that I was instructed, I smote upon my thigh: I was ashamed, yea, even confounded, because I did bear the reproach of my youth. 
20 Is Ephraim my dear son? is he a darling child? for as often as I speak against him, I do earnestly remember him still: therefore my heart yearneth for him; I will surely have mercy upon him, saith Jehovah. 21 Set thee up way marks, make thee guide-posts; set thy heart toward the highway, even the way by which thou wentest: turn again, O virgin of Israel, turn again to these thy cities. 22 How long wilt thou go hither and thither, O thou backsliding daughter? for Jehovah hath created a new thing in the earth: A woman shall encompass a man. 
23 Thus saith Jehovah of hosts, the God of Israel, Yet again shall they use this speech in the land of Judah and in the cities thereof, when I shall bring again their captivity: Jehovah bless thee, O habitation of righteousness, O mountain of holiness. 24 And Judah and all the cities thereof shall dwell therein together, the husbandmen, and they that go about with flocks. 25 For I have satiated the weary soul, and every sorrowful soul have I replenished. 
I asked the Lord if this is a testing for those who are in the running to be in Bride, to be mindful of the distractions of religion (or pharisaical spirits). I received John 6:6 by faith at random, on the phrase, "and this he said to prove him". 6 And this he said to prove him: for he himself knew what he would do.
Surrendering Brings Swift Victory
Tiannah Fire - 1/14/23 (David's notes in red) 
Suddenly, I felt the Lord's presence so strong in the spiritual realm. I then saw, at that very moment that, in an instant, God could remove all the filth in my flesh and soul 100%, quicker than I could think, and He could manifest His presence 100% in my body and soul. I saw that it had already been done, and the manifestation could be done instantaneously. (The manifestation is progressive but it can be finished quickly. Php. 1:6 being confident of this very thing, that he who began a good work in you will perfect it until the day of Jesus Christ. Psa 81:13  Oh that my people would hearken unto me, That Israel would walk in my ways! 14  I would soon subdue their enemies, And turn my hand against their adversaries. 15  The haters of Jehovah should submit themselves unto him: But their time should endure for ever.)
I know many other brethren pray for God to manifest Himself in us fully (Eph. 3:19 to know the love of Christ which passeth knowledge, that ye may be filled unto all the fulness of God.) We all want to be 100% dead to self and my soul desires it so much for all of us. We know that, by faith, it has already happened and we will see it manifest in the physical realm.  
But, in that moment, when I saw He could do it all right then, my flesh got so terrified because it couldn't handle the presence of God that strong and that intense so quickly. I desire it and I know it will happen. But there is so much that I still have to let go of that isn't Christ, that God hasn't even revealed to me yet; so many hidden things. But, God will reveal those things in His perfect timing and I desire to let go of EVERYTHING that isn't Holy. 
The complete removal of self in an instance would hurt because it is all I have ever known and His holiness replacing it would hurt if it happened without me being fully prepared.  
I felt that it has to be a gradual thing. I must let go of things bit by bit, and then the Lord can come and fill those spots, until there is nothing left but Jesus. I must keep letting go of my own carnal thinking, reasoning, and understanding and filling it with the Word and His Holy Spirit. (This is why God told the Israelites that every place that they set their foot in the Promised land, He would give them. Because if He had wiped out their enemies all at once the land would have been over run with wild beasts. So He ordained that they conquer it a little at a time. Deu. 7:22 And Jehovah thy God will cast out those nations before thee by little and little: thou mayest not consume them at once, lest the beasts of the field increase upon thee.) 
I have felt and experienced what I would describe as my flesh surrendering bit by bit to the Spirit and the Word but, there are parts that still haven't surrendered completely and if it happened instantaneously my mind and body couldn't handle it. 
God's timing is perfect and we need to be prepared every day for an increasing of Him in each of us in our soul and physical body. When we surrender to His Spirit willingly and surrender our whole heart to Him, it is so much easier for our body to submit. (1Co. 9:27 but I buffet my body, and bring it into bondage: lest by any means, after that I have preached to others, I myself should be rejected.)
Yes, I want the complete manifestation and deliverance from all evil in my soul and body but, I realized that it is a progressive thing so that my physical body can handle it. God doesn't give us more than we can handle.  
Gods wants His Son to completely manifest in each of us. I can see Jesus growing and increasing in the brethren more and more and it is so beautiful to witness. 
After experiencing this I have felt so much closer to God and that every day we are getting closer and closer to Him manifesting in us to the full. Every day, whether we see it or not, we are dying to self in some areas and He is coming into us more and more than the previous day.  
Everything is His grace and can only be done by His grace. It is all because of Jesus. ALL Glory and praise to Our Father and Lord Jesus forever and ever!  
Lord let us all willingly surrender to Your Spirit, in all areas of our existence. Allow us to love You more and to rest in You accepting Your grace and allowing You to flow through us. Thank You Lord that Your grace is beyond anything we can comprehend. Thank You that we can do nothing without You, but we can do everything through You. Thank You that it's not us living, but Christ living in us. Thank You that we are dead to self and alive unto You God in Christ Jesus. Thank You that Jesus has set us free from the law of sin and death! Thank You God that it is all You for all eternity!  
(Samuel prayed and saw a young fruit tree - ambitious to bear hundreds of fruits, but not yet mature to do so. As the branches grew, buds formed all over and flowered. In time the tree was able to bear the amount it could handle.)
The Pearls of Great Price
Marie Kelton - 1/6/23 (David's notes in red)
In this dream I was in Chicago, I was walking away from my old house on a side walk. (Leaving the house of our mother Church is a sign of growing in spiritual maturity.) I met Thaddeus (God's gift) and Greg (watchful or vigilant) two people I went to school with. (God gives us helpers along the way, like the fruits of the Spirit and wisdom; we must listen to them.) Thaddeus was to my left and Greg was to my right. As we were walking I asked Thaddeus what happened to him because I saw that he had a cut on his finger. Thaddeus said that he had a paper cut. I said, to him, "Those are the worst." (Our gifts can suffer when we go contrary to the Word which is written on paper and is a sharp two edged sword.)   
We were going across the street and there was a tan van waiting for us to cross so that it could turn right. A red truck was behind the van waiting also. As we were crossing I felt an evil spirit grab the back of my shirt to keep me from continuing to cross the street. Thaddeus and Greg continued walking across the street. (We shouldn't get separated from our spiritual gifts by any demon or fleshly influence.) 
The person in the tan van was getting impatient, and turned and hit me with their car. (The demons will try to hold us back so that we fall under judgment.) In the dream I told the Judge (representing the Father) about the car that hit me. The license plate on the front of the van had 333 in it. (Jer 33:3 Call unto me, and I will answer thee, and will show thee great things, and difficult, which thou knowest not.) (This is on the front or before the van hits so, to stop this we must seek the Lord for wisdom!)
The scene changed and I was in a car. I don't know if I was driving or not. I realized I had on an old necklace and I heard a voice say, "Pearls." (If our treasures have become tarnished and we must sanctify them with pure treasures from heaven; I.e. a revival.) In the dream I thought of the parable of the pearl of great price. 
While in the car, the Lord was supernaturally changing the radio stations to speak to me through the songs. Every time He would change the song, one of the old pearls from the necklace I wore would burst and break and a new pearl would be in it's place. (As we seek His wisdom, He will give us new beauty and values.)  I was so excited and asked the Lord to keep speaking to me through songs on the radio. (The Lord's Words are melodious, pleasing Words to our spirit man.)
Mat. 13:45-46, Again, the kingdom of heaven is like unto a man that is a merchant seeking goodly pearls: and  having found one pearl of great price, he went and sold all that he had, and bought it.
Am I Your Everything?
Debbie Fenske - 1/23/23
In our Monday night fellowship gathering, our praise and worship time was wonderful. We sang several songs to Jesus. Our spirits were united as one, in one accord, giving praise, honor, and glory to God, just as Michael had prayed. 
As we sang the Revelation Song, I know we all could feel our praise and worship going up to the Lord from our hearts. It was high praise, and high worship. And it seemed we were truly touching God's heart. Yet, I felt something else, too, in my spirit from the Lord. 
In the midst of that high worship to Jesus, something else was on His heart. I felt this from Him the first time when we sang the words, "You are my everything, and I will adore you." I asked Him, "Jesus, what is on your heart?" And He asked me, "Am I your everything?" I thought this question was only for me. But as He repeated that question two more times, as we continued singing that song to Him, I felt it rising up in me. And when He repeated it a third time, I knew it was for others in our midst besides me, because I felt His words welling up in me. 
"My people, am I your everything? You say that I am. I say to you, My people, check your hearts. Search your hearts. You must diligently examine your hearts. Look deep, and see those things that fill you. And ask yourselves if I am your everything. I am looking at your hearts. I see what is there. You must give those things over to Me so that I will fill you, and I will truly be your everything, your only desire. There is much to give up. You can do this. For, as you desire to do this, My people, I will help you. You will not be on your own. I will help you, My people. For I desire to be your everything, your all in all".
After that, Chuc prayed, mentioning specific areas the Lord would help us let go of, and give over to Him, and that the Lord would strengthen us. Chuc thanked Him for His great mercy towards us, asking Him to continue extending His mercy to us. Others prayed also. As they were praying, I heard the the Lord repeating to me, "This is not just a tonight thing." So then, the Lord had one more word to say. 
"My people, this is not just a tonight thing I am asking of you.This is an every day thing you must do, always examining your hearts. For it is My desire to be completely, and totally, yours."