Episodes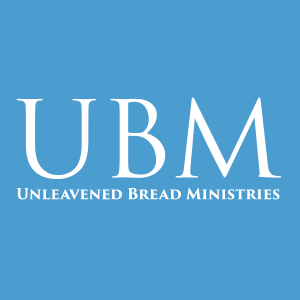 Sunday Jan 08, 2023
Sunday Jan 08, 2023
David Eells - 1/8/23
God Showed Us His Cure for Every Disease
David Eells - 1/8/23
This curse is delineated in Deu. 28 as all sickness and plagues. God has taken the curse of sin and of death and  put it upon His Son for those who believe. He has blessed us because of our Passover Lamb. When we eat the words of the Passover in Exo. 12, we find that the destroyer angel passes over us but still destroys the wicked.
So, as long as we have forgiven everybody from the heart, He sets us free and provides us everything necessary to protect us or heal us in this world through His promises. He is raising up children to walk as sons of God in these days to demonstrate the provision of His great salvation. Here is a book that goes into this subject in much more detail:
7 simple steps to be immune fromplagues/pestilences
Considering that God showed us the free cure for every disease in these pages if we believe Him; could He be angry enough to show us that trusting in men is very destructive. Let's see why God is angry.
(Hos.9:11) [The vax is another false flag 911.] As for Ephraim [God called them the "fullness of the nations" and millions of them are being robbed of their children.], their glory shall fly away like a bird: there shall be no birth, and none with child, and no conception.

(12) Though they bring up their children [and get them vaxed], yet will I bereave them, so that not a man shall be left: [depopulation agenda of the D/S is to bring down the population of the world to 500,000,000] yea, woe also to them when I depart from them!

(13) Ephraim, like as I have seen Tyre (An island type of the U.S. "in the midst of the sea"), is planted in a pleasant place: but Ephraim shall bring out his children to the slayer.

(14) Give them, O Jehovah-what wilt thou give? give them a miscarrying womb and dry breasts.[Miscarriages are up 4070% and there is still a baby formula shortage here in the U.S.. This does not include the babies born with every kind of sickness because their immune system is destroyed. And the babies can pass on the plague of the vax as well as the grownups. The death rate is climbing geometrically.]

(15) All their wickedness is in Gilgal; for there I hated them: because of the wickedness of their doings I will drive them out of my house; I will love them no more; all their princes are revolters. (Foolish "Christian leaders" do not believe or teach what God says about God'sVaccine, so they are guilty of much blood.) 
(16) Ephraim is smitten, their root is dried up, they shall bear no fruit: yea, though they bring forth, yet will I slay the beloved fruit of their womb.
(Man can't escape the curse. It is there to send men to God for His salvation. Man's methods only shift the curse from one area of our lives to another. Jer. 17:5-9 Thus saith Jehovah: Cursed is the man that trusteth in man, and maketh flesh his arm, and whose heart departeth from Jehovah. (Now multitudes who have taken the vaccine have discovered this to be true.) 6 For he shall be like the heath in the desert, and shall not see when good cometh, but shall inhabit the parched places in the wilderness, a salt land and not inhabited.
7 Blessed is the man that trusteth in Jehovah, and whose trust Jehovah is. 8 For he shall be as a tree planted by the waters, that spreadeth out its roots by the river, and shall not fear when heat cometh, but its leaf shall be green; and shall not be careful in the year of drought, neither shall cease from yielding fruit. 9 The heart is deceitful above all things, and it is exceedingly corrupt: who can know it?)
Would any sane person trust a Rockefeller/Gates Depopulationist to make a vaccine for Covid 19 when no one, not even the CDC has ever isolated Covid 19. They have never had a sample of it and admit it.  And here is a clue: as the statistics for C-19 go up the statistics for the flu go down so now they're calling the Flu Covid 19. When mixed with 5G, as happened in Wuhan, it killed them. Same in Europe. They had just put in 5G in both places and turned it up when the slaughter began. 
Pictures of damage to lungs from 5G and so-called C-19 are identical. C-19 is not the problem, the vax is. Rockefeller dictated that Remdesivir, and respirators was the cure, but the tests proved it deadly. While the CDC scared everyone away from the successful treatments such as Ivermectin and Hydroxychloroquine and others that cost almost nothing, big Pharma made a huge amount of money with their poisons. Follow the money!
God has the answer, and we are having success praying over people who believe in God's Words.
1/21/22 - by: Mary Villareal
(Natural News) After initially being denied, the Public Health and Medical Professionals for Transparency finally gained access to documents containing Pfizer's data on their COVID-19 vaccine, revealing that the big pharma company received over 150,000 reports of serious adverse events, including miscarriages and stillbirths, within three months of vaccine rollout.
What is especially concerning about the data found are the number of pregnant and lactating women who received the shots in the first few months of the rollout. The data states that of 270 "unique pregnancies" exposed to the vaccine, "no outcome was provided for 238 pregnancies," leaving only 32 with known outcomes. Out of these, 32 known outcomes, 23 resulted in spontaneous abortions (miscarriages), two premature births with neonatal deaths, two spontaneous abortions with intrauterine death, one spontaneous abortion with neonatal death and one pregnancy with "normal outcome."(Likely, this person became a believer or received the placebo.)
This means that of 32 pregnancies with known outcomes, 28 resulted in fetal death. If results are to be based only on the known outcomes of the vaccines in pregnant and lactating women, there is an 87.5 percent pregnancy loss rate.
Public health agencies remain adamant that pregnant women and their children are more likely to die of the virus than from the vaccine, but there is little evidence that proves such claims, as the study they usually refer to comes from the Centers for Disease Control and Prevention (CDC) itself.
A comparison of stillbirth rates in 1,249,634 deliveries at 736 hospitals from March 2020 to September 2021 among women with and without COVID infections established that there was indeed a surge in stillbirths, but not during the height of the first deadly wave of the virus: only during the period when the delta variant was dominant, or after pregnant women were pressured into getting vaccinated. (Related: UK now pushing pregnant women to take covid vaccines despite miscarriage, infertility risks.)
Despite the numbers (only 0.98 percent of COVID-19 affected deliveries pre-delta compared to 2.70 percent after vaccines were introduced) the CDC still won't consider that the experimental injections could be the reason for the increasing stillbirth rates.
Because the COVID-19 vaccines are said to be highly effective and vaccination among pregnant women was approximately 30 percent as of July 2021, most women with COVID-19 at delivery were likely to be unvaccinated, according to the CDC. This information does not sound very scientific because science isn't usually an assumption based on a slogan added to the guesstimates.
Another study that experts heavily relied on was a study that was later corrected when analysts recognized the error in their data collections, adding the possibility of an 82 percent miscarriage rate in early pregnancy despite concluding that COVID shots were safe and effective.
Too much unknown information to definitively say vaccines are "for the good of all"
The Pfizer vaccine has already been approved by the Food and Drug Administration (FDA) and these COVID vaccines have already caused 1.8 million adverse events that included deaths, miscarriages, bells palsy, heart attacks and various permanent disabilities, to name a few.
While research continues regarding how natural immunity from COVID is more robust than vaccines, 79 percent of fully vaccinated individuals had been infected with any one of the variants of the virus.
This means that injecting bodies with foreign substances that have been rushed through development causes harm or even death, negating any "duty to seek to preserve our bodies."
If previous studies are any indication, it shows that vaccines are anything but safe and effective.
In mid-2021, Dr. Simone Gold, founder of America's Frontline Doctors previously explained that there is a known potential mid-pregnancy fertility risk with the use of the vaccine. She acknowledged that while getting COVID-19 has been associated with a high risk of mid-pregnancy miscarriage because "the placenta fails," She noted that the vaccine may do the exact same thing.
"It's lunacy to get this experimental vaccine if you're a young female," she said. "It's that simple … I would flat out forbid any young female from getting this vaccine, and I think it's very unethical for any physician to offer this to a young female," she said.
 Vaccine Shedding is NOT a Conspiracy Theory
12/08/2022 - By Kevin Hughes
Ohio-based lawyer Tom Renz discussed a variety of topics during a recent episode of "Another Renz Rant."
Renz shared that renowned cardiologist Dr. Peter McCullough has been talking about the possibility of vaccine shedding – meaning, the unvaccinated can also be infected with diseases caused by the vaccines. Renz said this appears terrifying, but it is not a conspiracy theory.
The lead counsel in three major cases concerning the COVID lockdowns, mask mandates and false death/case data told his viewers that McCullough doesn't say anything he can't back up with evidence. Renz, a patriot and freedom fighter, said he has been talking about vaccine shedding since early 2021 shortly after the jabs came out. He cited that there was a document about "reportable safety events" in studies at Pfizer.
"If a pregnant woman came in contact with someone who was vaccinated… (that is considered a) reportable safety event. Why is that? Why were they tracking that? Well, they didn't answer. No contact and they were specific contacts, didn't necessarily mean anything more than just being around it. I mean literally shedding [when] you get near someone who was recently vaccinated. They were concerned – why?" Renz asked. (Related: Truth confirmed: Research proves two more "conspiracy theories" related to vaccine shedding, pregnant women to be true all along.)
Renz also mentioned that when Comirnaty was fraudulently approved by the Food and Drug Administration (FDA), Pfizer did a bunch of post-authorization studies on it.
These post-authorization studies include vaccine shedding, as well as viral and bacterial gene therapy products.
The Ohio-based lawyer asked why Pfizer is concerned about shedding if it is not possible and why it is calling the vaccine a gene therapy product if it is not. He pointed out that Pfizer and the FDA are lying, and the American people are trusting liars. "Everything about the jabs has been a lie," he said.
DON'T SHED ON ME! 
The Covid "Vaccinated" are a Health Threat to the Unvaccinated, Warns Dr. Peter McCullough
12/07/2022 - By Ethan Huff
Is it possible as an unvaccinated person to become contaminated with covid chemicals through exposure to others who have been jabbed? The answer is yes, according to Dr. Peter McCullough.
In a recent interview with Action Canada's Tanya Gaw, McCullough discussed the risks that covid "vaccinated" people pose to the "unvaccinated." In a nutshell, he likened the situation to non-smokers inhaling the second-hand smoke of smokers.
Citing a paper recently published in the TMR journal Infectious Diseases Research, McCullough shared details about how messenger RNA (mRNA) can transfer from the fully jabbed to the unjabbed since these chemicals persist in the blood for at least two weeks – and likely much longer – post-injection.
Another study recently published found that mRNA remains in the lymph nodes of the fully jabbed for months, which further backs McCullough's claims. There is also another recent medical study that McCullough called the "most disturbing" that shows mRNA poisons can transfer from breast milk to babies.
"It seems the body can't clear it," McCullough stated soberly. (Related: McCullough faces losing his medical license for breaking the script on covid.)
Do mRNA Poisons Stay in the Body Permanently? McCullough Thinks So...
If an unvaccinated person gets close to a vaccinated person, either through sexual activity or even just kissing, the so-called "vaccine" can transfer through this route as well.
It is currently unknown how long an unvaccinated person should wait before engaging in this type of contact with a vaccinated person. In McCullough's estimation, these poisons could remain for years, or maybe even permanently, making the fully jabbed an indefinite public health risk.
"This is very disturbing," McCullough stated.
Early on in the "pandemic," McCullough advised that the unvaccinated should wait at least a month before having close contact with someone who got jabbed for the Fauci Flu. Now he has bumped that to 90 days or more.
After each shot, mRNA accumulates even more "with no ability for the body to get rid of it," McCullough maintains.
"It looks like they permanently install into the human genome through what we call reverse transcription," he explained.
In other words, mRNA poisons reprogram human genes and turn a person, it seems, into a non-human automaton with strange, foreign DNA. At best, mRNA turns the fully vaccinated into fully transhuman beings that look human but that have non-human genetic blueprints.
Autopsies of deceased fully jabbed bodies show the presence of this altered genetic material throughout the vital organs. This, McCullough says, is proof all on its own.
"So I can tell you everyone who's taken the vaccine has this material in their brain, their heart, adrenal glands, reproductive organs," McCullough said. "It's really a terrible thought. My heart goes out to anyone taking the vaccine, yeah."
You can watch the interview between Gaw and McCullough at the RAIR Foundation website.
"If a war is to be fought, it's with this NWO (New World Order) fascist system," wrote a commenter in response to McCullough's claims and revelations. "They are already at war with us."
"This is just the start of 'the beginning of sorrows' Jesus prophesied in Matthew 24:8," wrote another, pointing to the Holy Scriptures for guidance about what comes next.
"Much more is on the way in the form of continued pestilence[s], war[s], famine[s] and natural disaster[s]. What makes these different than in past sorrows is the intensity and frequency. Then to stop this mass death there will be enforced false worship worldwide (Matt.24:9-11, Rev.13:11-18). The last counsel and warning is found in Rev.14:6-12."
Fix the World Project - 5/6/21
Big Pharma's Rape of All Mankind: 
Exposing the Dangers of the Masks and PCR Tests
Banned.Video Link - 4/27/21 (Transcribed by Eve Brast)
"People are finding strange fibers inside their masks and in the covid 19(PCR) test swabs. Many people are pointing out the similarities between these fibers and Morgellons disease, (which is)a mysterious, unexplained skin condition characterized by small fibers emerging from skin sores. But the fibers we are seeing in the masks and test swabs seem to be different. 
Many have suggested that they are normal constructive fibers, but upon close examination, they do exhibit strange qualities. In the video, (we see that)when exposed to wind, this fiber behaves exactly as one would expect,but when breathed upon it acts differently. It appears to come to life. 
The fibers appear to behave similar to how "theragrippers" are described. Similar to parasitic worms, theragrippers were created at Johns Hopkins University. Theragrippers are as small as a grain of dust and are designed to deliver medication into the host's body.
They operate like small compressed springs with a temperature triggered coating that releases the stored energy autonomously at body temperature (i.e. compressed springs with temperature controlled coating). These fibers can easily be described as spring-like and while (people are)wearing a mask(they) can easily spring towards their mouths as the people breathe, as if the masks (and PCR tests) are a delivery system loaded with drugs ready to be delivered into the host's bloodstream.
Under magnification the PCR test swabs appear to have glasslike fibers. In one experiment the PCR test swab was rubbed against a piece of raw meat to emulate the tissue inside our nasal cavity. These microfibers deeply penetrated themselves into the flesh. Is this happening inside of our nasal cavity when we are being swabbed with the PCR tests?… 
DARPA has been developing BCI's (Brain Computer Interfaces) since the 1960's and now they are ready to inject our military with a technology that will continuously test their blood. "It's not a dreaded government microchip to track your every move but, a tissue-like gel, engineered to continuously test your blood. The overwhelming desire of the "Powers That Be" seems to be putting something inside of us, putting an experimental vaccine inside of us; putting the remnants of an aborted child inside of us. How is that any different than rape? How is it that anyone is okay with this? (Narrated by Greg Reese with infowars.com.)
1/4/23 - by: Ethan Huff
(Natural News) There is another new covid "variant" (or so we are told) that is spreading across the Northeast. And The Wall Street Journal (WSJ) admits that covid "vaccines" are making people more susceptible to it.
XBB, as they are calling this latest variant, is not necessarily any deadlier than previous variants. It is also a lot different, we are told, than previous variants in that it evades "protection" from the injections.
"Growing evidence also suggests that repeated vaccinations may make people more susceptible to XBB and could be fueling the virus's rapid evolution," writes Allysia Finley, admitting what many of us have known for years now.
XBB supposedly belongs to the Omicron (anagram for Moronic) family of variants, which comes with "numerous descendants," according to Finley, "many of which have popped up in different regions of the world curiously bearing some of the same mutations."
A study published on December 19 explains that the rapid and simultaneous emergence of all these variants possessing "enormous growth advantages is unprecedented." The reason, we now know, is the jabs.
"Under selective evolutionary pressures, the virus appears to have developed mutations that enable it to transmit more easily and escape antibodies elicited by vaccines and prior infection," Finley clarifies. (Related: Here is more proof showing that covid injections are spreading more variants).
Pre-print Study Says Covid Bi-valent "Booster" Jab Responsible for Spreading New Variants
Another study currently in pre-print contains similar revelations. This one looked at the so-called bi-valent "booster" jab for covid, which authorities are pushing on the masses as the solution to all the new variants.
This would seem to suggest that the variants supposedly covered by bi-valent boosters at any given time just so happen to be the very same ones that continue to spread like wildfire, particularly among the "fully vaccinated."
In Finley's article, it is further admitted that covid "vaccines" provide poor and inadequate protection against new "strains" of the virus that come along.
As opposed to natural immunity, which is generalized, but jab "immunity" is strain-specific (or so we are told), meaning when new strains come along there is no available protection against them.
"Bi-valent vaccines that target the Wuhan and BA.5 variants (or breakthrough infections with the latter) prompt the immune system to produce antibodies that target viral regions the two strains have in common," Finley writes.
"XBB has evolved to elude antibodies induced by the vaccines and break through infections."
This "immune imprinting" caused by the injections, as they are calling it, was also addressed in a New England Journal of Medicine (NEJM) study published last month. That one, along with another one published this month in Cell, both show that those who get injected are only protected against older strains of the virus because their immune systems were imprinted, aka damaged, to not generally recognize all mutations of viral invaders.
"A bi-valent booster only slightly increased antibodies against XBB," Finley writes. "Experts nevertheless claim that boosters improve protection against XBB. That's disinformation, to use their favored term."
"It might not be a coincidence that XBB surged this fall in Singapore, which has among the highest vaccination and booster rates in the world. Over the past several weeks a XBB strain has become predominant in New York, New Jersey, Connecticut and Massachusetts, making up about three-quarters of virus samples that have been genetically sequenced."
The latest news about covid jabs can be found at Immunization.news.
Imagine how much money the hospitals are making with every room full, and all the hallways crowded with cots against the wall, spread out about every 10 feet with a sick person, even overnight. Police are having to battle 'crazy' people in fits of rage. In the middle of the night, police are having to escort crazed patients from the premises during "emergency lockdowns" in the emergency areas of hospitals.
Patients can't even rest properly in the halls, with all the critical care machines beeping, opening of supply closets, nurses talking at full volume, and no emergency call buttons for the patients in the hallways to call for help. How can anyone get well or recover from surgery in conditions like this?
Someone could go to the emergency room because the spike proteins are causing tiny clogs in their vascular system, driving their heart to beat at irregular rhythms. They spend a night or two on a cot in the hallway, it costs them $25,000, and the doctors can't figure out what's wrong, after running very expensive CAT scans and other diagnostic tests. Then, after being exposed to lots of sick patients roaming the hallways with Fauci Flu and other RSVs, plus the risk of getting a superbug infection (think MRSA here) from the IVs and the dirty, crowded conditions, the visit to the hospital might serve as a 'shovel' for digging your own grave.
Experts Estimate 20 Million are Already Dead Due to COVID Vaccination & Over 2 Billion Injured
The Liberty Beacon (Link) - 10/1/22
Europe Reloaded Editor's note: These calculations, provided by Peter Halligan on his Substack account (linked to below), are based on the Lazarus Report or as is more commonly known, the Harvard-Pilgrim study from 2011, which estimated that less than 1% of vaccine adverse events are ever reported. To our knowledge, this claim has stood the test of time. As many independent doctors have noted, this 'vaccine' has been the deadliest so far produced.
THE EXPOSE
Peeling back the layers of deception and obfuscation reveals a shocking truth that may not be all that shocking to our informed readers: Covid-19 "vaccines" are injuring and killing far more people than the government is letting on.
Estimates compiled from pieced-together data suggest that as many as 20 million people worldwide have died so far from the shots, while another 2.2 billion have suffered injuries – and we are only just getting started.
VAERS (take only the US data) 13,972 deaths and 854,084 adverse reactions to 5 August 2022
VAERS Summary for COVID-19 Vaccines through 8/5/2022 – VAERS Analysis
EUDRA (ignore the headline and scoot to the first image on the landing page) – 46,999 deaths and 4,731,833 injuries
76,789 Deaths, 6,089,773 Injuries Reported in U.S. and European Databases Following COVID-19 Vaccines – Vaccine Impact
Number of US injections = around 600m (increased to 608 million in the last few weeks)
CDC COVID Data Tracker: Vaccinations in the US
Number of EU injections = around 900m (increased to 915 million in the last few weeks)
Number of global injections = around 12 billion (increased to 12.5 billion in the last few weeks)
Coronavirus (COVID-19) Vaccinations – Our World in Data
The Lazarus Report showing less than one in 100 vaccination injuries are reported – see page 6 of 7 that states –
"..fewer than 1% of vaccine adverse events are reported. Low reporting rates preclude or slow the identification of "problem" drugs and vaccines that endanger public health."
Electronic Support for Public Health–Vaccine Adverse Event Reporting System (ESP:VAERS) (ahrq.gov)
Using a one in 100 under-reporting factor (URF) would make the injections horribly deadly and injurious (1.4 million deaths and 85 million injuries for the 600 million doses administered).
A more recent attempt at estimating the URF is around 40, here:
Determining the VAERS Under-Reporting Multiplier (healthimpactnews.com)
So, EU+US deaths = 13,972 + 46,999 = 60,971 deaths
and EU+US injuries = 854,084 + 6,089,773 = 6,943,857 (multiple per person, half of which are "serious").
Multiply by 40 for URF and then by 8 to "globalize"
Global deaths are around 19.5 million SO FAR and global injuries are around 2.2 billion.
In the coming months and years, these figures will balloon even higher as lingering spike proteins progressively damage the bodies of the "fully vaccinated," leaving them prone not only to every illness that comes along (autoimmune disease) but also to deadly clots (i.e., myocarditis and pericarditis).
It requires a bit of digging to come up with the aforementioned figures as governments work overtime to keep all pertinent data hidden, or at least confusing. The way post-injection injuries and deaths are calculated varies from country to country and even from municipality to municipality, making it difficult to come up with accurate numbers.
The safety and effectiveness claims for the shots are also highly skewed, one way being how "cases" of the Fauci Flu are determined. All throughout the alleged pandemic, illnesses and deaths were falsely attributed to the "virus" so that later the injections could be framed as the "cure."
In 2020, before the official launch of the vaccines, the annualized rate of covid "cases" was around 70 million – and keep in mind that the official definition of a "case" is still just as murky today as it was at the beginning of the "pandemic".
Following the launch of Operation Warp Speed in the USA, the annualized number of Covid cases increased nearly fivefold to 330 million. The annualized mortality rate also increased from 1.7 million pre-Operation Warp Speed to 2.9 million post-Operation Warp Speed.
This is significant because it shows that the shots are not "saving lives" as is still being claimed. The opposite is actually true as many more people are getting sick and dying in the injection era.
"Rather than a 95% (or 91% in the trials) reduction in cases and deaths, there has been a 370% INCREASE in the annualized case rate," writes Peter Halligan on his Substack.  "Annualized Deaths have INCREASED by 180%."
Halligan looked at data in the government's Vaccine Adverse Event Reporting System (VAERS) to come up with the 20 million dead and 2.2 billion injured figures. Since VAERS only captures a very small percentage of actual vaccine-related adverse events, Halligan extrapolated true figure estimates using multiplication.
The "butcher's bill from the battlefield," as he calls it, points to these figures being far more accurate than anything the government or Big Pharma are admitting. And were these figures to spread widely across the population, there would surely be a whole lot of angry folks with a lot of questions for the powers that be.
Source Published to The Liberty Beacon from EuropeReloaded.com
We know this from the latest Rasmussen Reports national telephone and online survey, which found that 49 percent of American adults believe that covid jab side effects are responsible for a significant number of unexplained deaths throughout the country. More than one in four, the survey also found, have been personally affected in some way by shot damage.
If you're a Democrat, chances are you got vaccinated and believe fully in the "safety and effectiveness" of the shots
The poll included 1,000 American adults, 71 percent of whom say that they personally received at least one covid injection. Only 26 percent of respondents have clean, untainted blood that was not affected by the shots.
Of those who never got injected, 77 percent told Rasmussen that they believe it is at least somewhat likely that covid jab side effects are associated with the uptick in unexplained deaths. Of those who took the jab(s), just 38 percent feel the same way.
Among the fully vaccinated, 46 percent said people who worry about the safety of the jabs are spreading conspiracy theories. Just 15 percent of the unvaccinated share that same belief.
"Sixty-nine percent (69%) of those who haven't gotten the COVID-19 vaccine think there are legitimate reasons to be concerned about the safety of COVID-19 vaccines, as do 40% of those who have gotten vaccinated against the virus," Rasmussen further reported.
As you might expect, the fully vaccinated lean heavily in the direction of being Democrats. Eighty-five percent of the fully jabbed who participated in the survey identify as left-wing, after all.
A majority of Republicans, 63 percent, are also vaccinated, as are a majority of people not affiliated with either major party. The unvaccinated, meanwhile, remain a minority in the U.S.
"More Republicans (60%) than Democrats (44%) or the unaffiliated (43%) think there are legitimate reasons to be concerned about the safety of COVID-19 vaccines," Rasmussen further reported.
"However, there is less political difference in the number who suspect someone they know might have died from vaccine side effects – 33% of Democrats and 26% of both Republicans and the unaffiliated."
What might come as a surprise to some is the fact that younger Americans tend to be less vaccinated than older Americans. The vast majority of people who complied with Operation Warp Speed are elderly – and the elderly are also less likely than younger Americans to believe that the shots are unsafe.
While 35 percent of adults under 40 in the U.S. believe they personally know someone who died from covid jabs, only 28 percent of those between the ages of 40 and 64 believe that. Meanwhile, just 14 percent of Americans aged 65 and older believe there is anything to fear about the injections, showing that previous generations are far more trusting of the establishment then newer generations.
Here's just one chart from Ed Dowd that shows excess deaths following the introduction of covid-19 "vaccines" (experimental mRNA injections):
... We look at the macroeconomic implications of this daily removal of 7,500 people from the potential labor pool and what it means for America's economy and military security, among other things. ...
The De-civilization of the USA
The "glacial Mad Max"
Why the Pentagon can't fight a war with Russia
No such work force currently exists among American culture. Soy boys don't build bombs, and woke idiots can't run lathes.
In the USA, the productive labor force is being decimated by the jab. The culture wars have also sapped any last shred of work ethic out of the youth, rendering a generation of virtue signaling snowflakes who are incapable of using their hands to do anything other than play video games…
After killing Americans with the bioweapon, the Pentagon will recruit illegals to man the munitions factories
After having sent the vast majority of its supply of artillery shells, drones, anti-tank systems and now even artillery pieces to Ukraine, the United States of America has very little left to defend itself against an invasion force from an enemy nation like China. Granted, the Pacific Ocean is a large moat, but given advances in the scale and efficiency of maritime transportation, it's no longer the formidable chasm it was in World War II. China has the capability to sail hundreds of millions of tons of military equipment to invasion forces that might assault the West Coast of America, and China has the blackmail to force Joe Biden to order America to stand down its own military as such an invasion takes place.
The end result of all this is not in doubt: The economic, military and demographic collapse of the United States of America — a top goal of one world government globalist types who have long regarded the USA (and its Constitution) as a thorn in the side of global domination.
You are being annihilated, then replaced
The vaccines targeted the most competent, first world professionals on purpose. As those people are swept out of the way, they will be replaced by obedient, low-education illegals who will be granted amnesty, then work permits, and then voting rights to help keep the uniparty in power as they engineer the total collapse of western civilization — a process now accelerating by the day across Western Europe, by the way. Note carefully that both Democrats and RINO Republicans are all in favor of amnesty. This should be no surprise once you understand the reality of the replacement effort now under way.
In summary, we are not merely watching genocide; we are witnessing the permanent rejiggering of the economic order by malicious, anti-human Luciferians who celebrate death and destruction. Every person who takes another booster shot is inadvertently working on their behalf, by the way, helping to achieve their malicious aims.
Anna Stewart - 1/3/23 (David's notes in red)
(David's notes in red)
I would like to leave you with God's promise of protection in His Word. Please believe it and confess it!
Psa. 91:5-11 Thou shalt not be afraid for the terror by night, Nor for the arrow that flieth by day; 6 For the pestilence that walketh in darkness, Nor for the destruction that wasteth at noonday. 7 A thousand shall fall at thy side, And ten thousand at thy right hand; But it shall not come nigh thee. 8 Only with thine eyes shalt thou behold, And see the reward of the wicked. 9 For thou, O Jehovah, art my refuge! Thou hast made the Most High thy habitation; 10 There shall no evil befall thee, Neither shall any plague come nigh thy tent. 11 For he will give his angels charge over thee, To keep thee in all thy ways.